VIDEO: Angry Trainer Chat: Exercise And Aging
In case you don't know by now, every Tuesday night at 9pm EST I hold a live Ustream chat where I share my health and fitness knowledge with all of my terrific Angry Trainer fans.
This week's chat was all about exercise and aging and it was great. You all had lots of questions to keep me on my toes, which reflects just how important this topic this.
The fact is this a subject that applies to everyone, not just those looking to get fit in their 40's and beyond. With each passing year our bodies and physical needs change, and things that weren't necessarily important when we were younger are suddenly at the forefront of our fitness plans. So the earlier you lay the foundations for your future fitness the better.
Once again we've uploaded this week's video online so you can check it out. And don't forget to subscribe to my Angry Trainer Fitness YouTube channel  if you're not a member already. Not only can you watch all of my chats there, but you'll get FREE access to all my signature Angry Trainer Fitness videos and workouts.
So take a listen to this week's chat and see what I have to say. Hopefully you'll view fitness a little differently after hearing my thoughts. And remember, every Tuesday at pm EST you'll find me on my Ustream channel talking fitness and health. Hope to see you next week!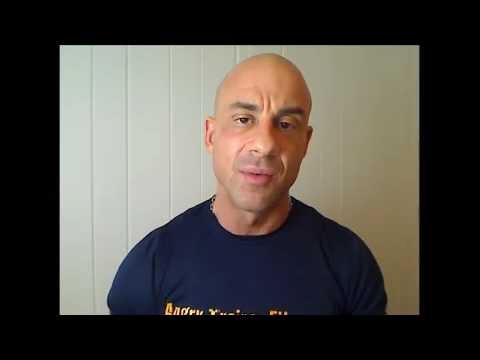 No comments yet.
No trackbacks yet.
about 8 months ago - 11 comments
When it comes to reaching their health and fitness goals, many trainees never realize their potential because they just can't seem to get their diet in check. And it seems like every other week there's a new incredible weight loss regime to try, most of which just leave their users frustrated – and unfit! So…