Product Review: Livestrong LSPro2 Passport Treadmill
If you follow my thoughts and opinions here at Angry Trainer Fitness, you know I'm not a really big fan of typical treadmill use. I say typical because for me running or jogging on a treadmill while looking at a wall is just plain old boring. And I think most people think the best way to get in shape is running – and see it as the ONLY exercise they need to do. But I disagree with that thought process, although I do think running and treadmill use can definitely be incorporated into an exercise program.
But what kind of a treadmill should you go for – given how many are on the market? Well the guys at Livestrong dropped me a line and asked me to take a look at their new treadmill – the Livestrong LSPro2 Passport (yep, it's a bit of a mouthful!) And I have to say this is definitely not your 'run of the mill' treadmill.
Designed with serious runners in mind, the Passport is unlike others I've seen. It's NOT just another treadmill with a screen built into the unit. To enhance the real feel experience, the Livestrong LSPro2 actually wirelessly connects to your home sound system and TV! So if you've got an HD flat screen and surround sound, you can run a variety of landscapes, ranging from the Grand Canyon to the Italian Countryside and listen to real environmental sounds. So in essence you're watching TV while training (no slacking off though!) Take a look…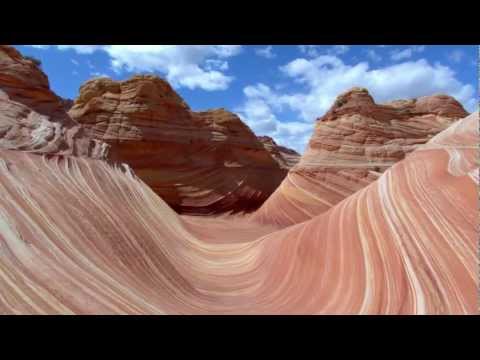 Now on the flip side, if you don't have a 42-inch plasma or LCD TV with a super sound system, your experience may not be quite the same. Plus, since most people keep their entertainment units in their living room you'd also need to have your treadmill within close proximity (unless you want to set up a specific entertainment / workout room). Just something to keep in mind if you live in a studio apartment in Manhattan!
Okay back to the good stuff. The interactive technology that's used matches your speed, incline and other data to the moving landscape on screen. It kind of reminds me of my kids Xbox games to be honest. So if you run faster, the scenery travels by quicker. If you want to take in the landscape and enjoy the scenery, slow down for a walk or jog. Basically this is as close to getting outside as it possible, without leaving your living room. So there's really no excuse to skip training in the winter or if the weather isn't 'right'…
Also since the treadmill is designed with the serious runner in mind, it's not a flimsy fold up model, but a solid cast piece of equipment with a commercial grade, heavy duty motor. Again this can be a plus or a minus. Since it doesn't fold up, you can't simply wheel it away, hide it under a bed or store it away between uses. So where you put the treadmill is where it's staying.
But, there's another huge bonus when you buy this treadmill. With every purchase of a LSPRO2, part of each sale contributes to the Lance Armstrong Foundation to help support the 28 million people living with cancer. So not only do you get a great treadmill experience, but you're also helping to support a terrific cause.
As I said earlier, I'm not a fan of typical treadmill use. But this is anything but typical. I happen to like using treadmills for sprints and other non-traditional uses but I know many of you out there LOVE to run – and for you picking the right treadmill is a big deal. So with that in mind, being able to view beautiful scenery while running indoors is definitely a plus in my book, and takes the monotony of indoor running and makes it fun and exciting.
So if you've got the space, a great TV system and are considering a treadmill purchase, I recommend you check out the Livestrong LSPro2 with Passport. Sure beats that boring old treadmill in your gym!
FitFluential LLC compensated me for this sponsored post. All thoughts and opinions are my own.
No comments yet.
No trackbacks yet.
about 4 months ago - No comments
  Twitter is a truly miraculous invention which for me rivals planes, trains and automobiles in the way it's advanced our ability to meet people from all over the world. Today's Testing The Trainers concerns Ashley Borden , a training powerhouse who I met recently while online. I'd heard about Ashley before and so was…