Fast Food Fix: Jack In The Box
Here we go again with another Fast Food Fix, where I try to give you some valuable information that'll help you make better choices when visiting your favorite drive thru.
Founded in 1951 and with its first location in San Diego, today I'm reviewing Jack In The Box. There's now more than 2,000 franchises across the US and stores in 18 states. In fact, if you look at a US map, the company has almost the entire mid west and western states on lockdown. Interestingly, there's virtually none on the east coast.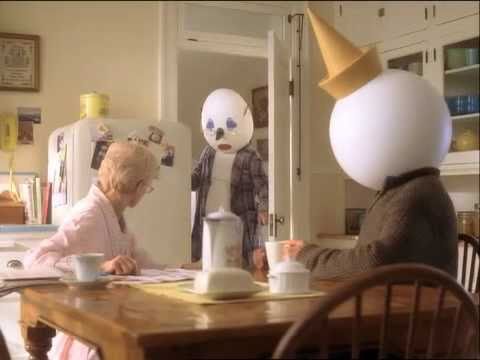 So were we go with my 3 best picks:
1.  Chicken Fajita Pita w/Whole Grain – You can find this in the "Health Choices" section of the menu. It's 320 calories and just about equal parts of all nutrients. So it has about 100 calories each of protein, carbohydrates, and fats. About 45 calories are from saturated fat, and the sodium is decent by fast food standards at 870mg. A nice surprise is the addition of 4 grams of fiber stemming from the whole grain. A solid choice for sure.
2. Grilled Chicken Strips w/Teriyaki dipping sauce – Yep, another selection from the healthy menu section, and it's chicken again. This time we've got grilled strips that you simply dunk in sauce. It's great for low carb dieters; only 18 grams of carbohydrates, 6 grams of fat (only 1 is saturated), and a huge 45 grams of protein.
3. Chocolate Overload Cake – By now you should know the drill with salads, grilled chicken options and using condiments sparingly. Plus, you don't have to be a genius to know that anything fried is garbage and high in calories.
So I though I'd give you the best pick off the dessert menu. This cake has 300 calories and 7 grams of fat. Which isn't too bad by dessert standards.  Only 1.5 grams of fat are saturated and it also has 57 grams of carbs. Plus a tiny bit of protein. I would eat half and have no guilt about this choice.
Caution- Avoid at all costs; I'm serious.
1. Sourdough Ultimate Cheeseburger – This pipe clogger has 900 total calories with 600 coming by way of fat! Nearly 300 of the fat calories are saturated which makes this burger more than 60% fat. And with 1,430 mg of sodium, not only does it have several days worth or fat, but also ¾ of a days worth of sodium – in one meal! Stay away.
2. Bacon Cheddar Potato Wedges- How bad can these be? How about 700 calories and 400 from fat – yep we're at that 60% fat mark again. That's just gross. Look at a potato wedge, cut it a little bigger that in half and think – "The bigger side is ALL fat" before you put in your mouth.  Or picture chewing the fat off a steak- nasty right?
I had a difficult time once again finding healthy choices on the menu. Virtually ALL of the burgers are close to, if not more than 50% fat. And that's just unacceptable. Even a glance at the kid's menu or breakfast option leaves a lot to be desired. I mean truthfully, a lot of this stuff is just garbage.
Like most fast food places, a meal at Jack In The Box can cost you dearly, in your wallet and with your health. A 55 oz. soda (hard to believe people drink that) is over 500 calories. A large order of fries is another 500, plus a burger that comes in around 900. That adds up to a whopping 1900 calories before dessert with tons of fat, sugar and minimal nutrition.
Your best bet is to order only one item, choose from the healthy menu, not the "meals", drink water and take it to go so you can't order anything else. I really hope people start to choose other options for what and where they eat. I'm seeing a huge phenomenon of terribly unhealthy foods being sold at most of the places I've reviewed. It's really sad.
Check out the Jack In The Box nutrition guide HERE.
What do you think of my suggestions? Do you have a different recommendation?
No comments yet.
about 8 months ago - 7 comments
  Time for another ATF Classic here on the site and this one's a topic that I've come back to time and time again since we first launched the site… I'm always stunned that so many people in the fitness world still think there's a clear difference between 'weight training' and 'cardio training'. So they…